MELVIN EARL STEVENSON

30 APRIL 1931 - 25 FEBRUARY 2012

We mourn the loss of Melvin Earl Stevenson of Dallas, Texas.  Melvin was the son of Ruth Winston Stevenson and Joe Stevenson. His funeral service was held on March 3, 2012 at The Rising Star Baptish Church and internment at Lincoln Memorial Cemetery.

SAMUEL R. JONES

1949 - 24 DEC. 2011

We mourn the loss of Samuel R. Jones of Dallas, Texas.  He was the husband of Dorothy Winston Jones.

MANSFIELD WHITESIDE

"Buddy Boy"

January 7, 1928 - August 22, 2011

Son of  Rebecca Reynolds Whiteside and Bertle Whiteside

MARJORIE JEANINE GREGG JACKSON

30 Jan 1934 - 20 Feb. 2012

We moun the loss of Jean Jackson.  She passed away from injuries sustained in a car accident.  The funeral service was held at the Linwood Chapel on March 11, 2012 and burial was on March 12th at Leavenworth National Cemetery.  Jean was the daughter of Rudolph Gregg and Rosie Mae Harvey.  She was married to William Jackson for over 57 years.

JAMES HOWELL RILEY

9 SEP 1956 - 28 SEP 2011

We mourn the loss of James Howell Riley of Wichita Falls, Texas.  Burial will be in Lakeview Cemetery under the direction of Wells Funeral Home of Wichita Falls.    James was retired .    Survivors include one sister, Melissa Riley; four brothers, Lawrence, Lester, Donnie and Ronnie, all of Wichita Falls. 

BRIDGETT SIKES

1971 - July 9, 2011

JADEN SIKES

July 7, 2011 - July 8, 2011

We mourn the loss of Bridgett and her baby girl Jaden.  After a valiant fight, Bridgett lost her battle with breast cancer.  She was pregnant with baby Jaden and unfortunately, she went to be with her mother.  Please say a prayer for her mother Arvella Kirven of San Antonio, her husband Stone and surviving daughter Ashante of Dallas.

Sunset

Samuel W. Harvey

April 6, 1935 - March 2011

We mourn the passing of Sam W. Harvey of Los Angeles.  He is the son of Stacey Harvey and Lillian Reynolds Harvey.

This page was last updated: December 27, 2018
James C. Favors was born in Ivanhoe, Texas June 7, 1923.  He passed away peacefully on February 24, 2013, surrounded by his wife and family.  His funeral was held at Bonney Watson Chappel on March 1, 2013 at 11:00.  

Pompie O'Neal Favors born August 10, 1932 in Ivanhoe, Texas to parents Amsee and Jimmie Favors.  , Wi and a resident of Seattle for 55 years, passed away on February 14, 2013 after a short illness.  He was 80 years old. He slipped away peacefully surrounded by his daughters Claudia Abraham, Debra Favors, Donna Favors and Janine Doss, six grandchildren and two great-grandchildren. He taught us strength, independence, confidence, and faith. We thank him for what he gave to us. He was loved and will be missed. The funeral will be held at Bonney Watson, 1732 Broadway, Seattle on February 27th at 1:30 and a viewing will be held on February 26th from 2:00-4:00.

A Tribute to my mother who passed away on June 1, 2010.  Her nickname was "Honey"  We miss her dearly.

Willie Leola (Gregg) Favors

1926-2010

Raymond Favors 

of Moses Lake, Washington

July 26, 1921 - August 13, 2010

Tena Williams

 of Los Banos, California

July 2, 1956 - August 20, 2010

Jenny Walker of California

28 Jul 1933 - November, 2010

Dora Mae Cubit 

of 

Victorville, California

July 19, 1935 - November 16, 2010

George Mackie Perryman 

of Clarksville, Tennessee

May 26, 1940 - December 29, 2009

Jessie Mae Walzer 

of Kansas City, Missouri

July 24, 1935 - December 9, 2010

Wilma Naomi Lumpkin

of Omaha, Nebraska

June 16, 1930 - November 11, 2010

Wilda Marie James 

of Los Angeles, California

January 27, 1951 - June 8, 2010

Edward W. Walzer, Sr 

of Kansas City, Missouri

February 25, 1933 - December 30, 2009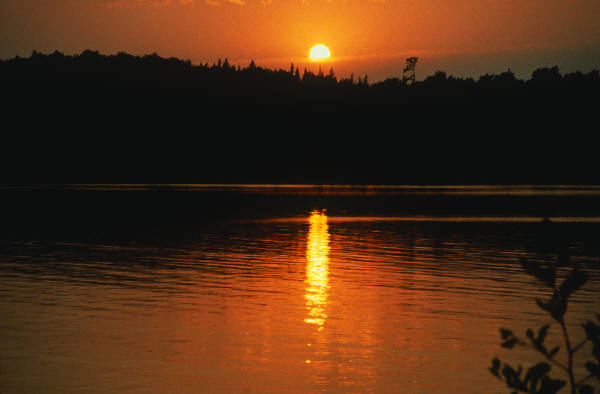 LORAINE GAINES

​15 Jun 1930 - 24 Jan 2013

Vernon, Wilbarger, Texas

Sandra "Sissy" Yvonne Davis was born to James Edward Freeman, Sr. and Nettie Mae Freeman on July 17, 1957 in Los Angeles, California. 

ROARY ALLEN TAYLOR

March 21, 1959 - April 14, 2014

Fresno, California

Parents:  Jessie & Glenastene Taylor

.

Adell Bateman, the daughter of Dan Jackson and Lizzie (Parker) Wiseman, fell asleep in death at her home in Bonham, TX on Saturday August 30, 2014, surrounded by her family and those who loved her deeply. Her resolute determination to serve her God and Creator, Jehovah, was a key facet of her Christian personality and was admired by all who knew her. Born on February 5, 1925 in Telephone, TX, Adell married the late Jack Bateman Sr. on October 2, 1943 in Honey Grove, TX. She had seven children and was a long-time resident of Fannin County, living in Honey Grove, Dodd City and Bonham throughout the years. As one of Jehovah's Witnesses, many locals remember her visits to neighbors to share Bible truths and assist them in learning more about Him. She dedicated her life to this work and as a result received great happiness as well as endeared herself to many. Adell is also remembered as a loving mother, an accomplished cook, an expert domino player and someone who never said a bad word about anyone. 

Velma Ray Jackson Wilson

25 Jul 1923 - 22 Oct 2017

Velma was born in Ladona to Shelvy and Bertha Jackson.

ALLIE V. REYNOLDS

12 Jan 1930 - 4 May 2017

Allie was born to Fred and Nina Reynolds.  Born in Bonham, Texas.

Lloyd Archibald Coombs

Born 24 Dec 1937 - Kingston, Jamaica

Died 28 Aug 2016 in East Longmeadow, Hampden County, Massachusetts

HAROLD DARNELL HOLMES

5 Aug 1956 - 6 May 2016

Harold was born to Harold and  and Minnie Holmes.  Born in Springfield, Massachusetts.

Jo Ann Wilson-Davison 

(July 29, 1955 - September 2, 2017)

The funeral service for Mrs. Jo Ann Wilson Davison, age 62, of Sherman, was held at 11:00 AM Wednesday, September 6, 2017 at the Wise Funeral Home Chapel in Bonham, Texas. Phone: (903) 583-2161. Burial was in the Gates Hill Cemetery in Bonham. The repass, following the graveside service, was held at the New Life Church of God in Christ at 917 N. Main St. Bonham, Texas. Pastor Javoris Gatlin officiated. Mrs. Davison passed away on September 2, 2017 at the Texoma Medical Center in Denison.

Mrs. Davison was born on July 29, 1955 in Bonham, Texas the daughter of the late Ivory Wilson and Ruby Lee Harvey Wilson. Jo Ann attended Booker T. Washington School. She was a retired employee of Presco. She was a member of the New Life Church of God in Christ. She enjoyed fishing and loved to draw and her artwork. She also loved to cook and playing scrabble with her family. She married Ollie L. Davison on April 19, 2014 in Sherman. She was preceded in death by her two children, Kendra Bowen and Tymetred Bowen; three brothers, John C. Wilson, Barry D. Wilson, and Robert L. Wilson.

She is survived by her husband, Ollie L. Davison; Granddaughter, Kelsa Horton; sisters, Marilyn (Edward) Owens, and Mattie Wilson; brother, Bobby L. (Annette) Wilson; Great Grandchildren, Jaidyn Williams and Adriana Horton; numerous nieces, nephews, extended family and a host of friends.

The family received friends at the Wise Chapel from 6:00-7:30 PM Tuesday, September 5, 2017.

BOBBIE JOE SHEPHARD

5 Aug 1937 -  24 Feb 2018

Joe Choice and Mary (May) Reynolds

  Born in Bonham, Texas.

LAVERN N. JACKSON

18 Jan 1926 - 3 Mar 2018

Willie Jackson and Molissia Dupree

  Born in Fannin County, Texas.

Brigette Renee Jackson

8 Sep 1960 - 9 Nov 2018

Shelvy Jackson Jr and Willie Mae Thower

  Born in Wichita Falls,Texas

Parents Shelvy Jackson, Jr. and Willie Mae Thrower

Brigette Renee Jackson, 58, died on Friday, 11/9/2018. Services: Noon Friday, St. Matthew Baptist Church, Pastor Doris Smith, Officiant. Burial in Lakeview Cemetery. Survivors: children; Orenthal Jackson (Shonta), Stefon Jackson (Latisha) and Meljuan Young, siblings; Harold, Vomastek and Shannon Jackson, eleven grandchildren, her love; Melvin Young. Visitation: 6-8 PM Thursday, Ainsworth & Young Funeral Home.

Times Record News

Wichita Falls, Texas

Vertis Lee Hinton Whiteside

23 Sep 1928 - 24 Jul 2018

Parents:  Julius Hinton and Sarah McGhee Hinton

Marriage to Mansfield Whiteside 28 Aug 1947